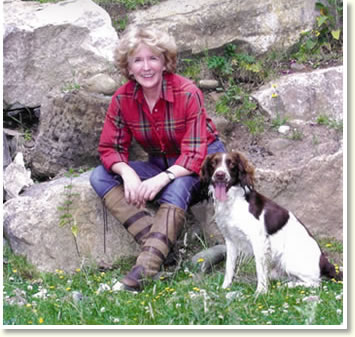 Photo: Kippa Matthews
What can I say?
No, I haven't got a new book out. Yes, I know this website is ridiculously out of date. The biography page reads like ancient history; my novels are out of print and I've forgotten what a blog is. But…
For one thing, nice Hodder & Stoughton have re-issued all my titles as e-books. I will (promise) get round to installing a download link here. In the meantime, they're readily available from Amazon, or indeed direct from the publisher's own website.
More to the point – after inevitable turmoil and sadness in recent years – I've pulled my socks together (as one of my late husband's aunts used to say), blown the cobwebs off the laptop and am applying myself to write. Fiction. As opposed to letters to bank managers. And if it doesn't work, I'll just have to find an alternative career.
Anyone need a duff church organist?