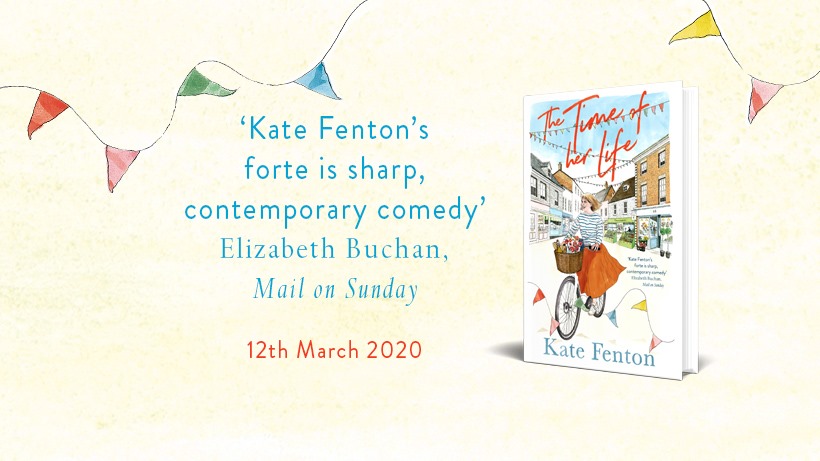 Yes, amazing or what? After umpteen years without a published word, here at least is my brand-new novel: The Time of Her Life. I cannot begin to tell you how brilliant it feels to be writing again. Mind you, I've always been stumped when asked what any of my books is about. Life, love, sex, death — with a few jokes? However, I'll do my best to give you a flavour.
The 'Her' of the title is Annie Stoneycroft. She's smart, successful and sturdy with Yorkshire commonsense — when not led astray by what Jane Austen elegantly termed 'the power of having rather too much her own way…' Now, about to qualify for — oh horrors — a Senior Railcard, Annie is hell bent on gathering any remaining rosebuds as fast as ever she may. What's more, she can't resist marshalling her friends and neighbours likewise into suitable pairings, before it's too late. 'Carpe Diem,' she tells them. 'Roughly translates as bloody well stop messing about and get on with it.' This is romantic comedy in the baby boom generation, and you know what they say. Love's like the measles. The later it strikes, the harder it hits.
More about plot, original inspiration — and why there's been such a shamefully long gap — on the book page. Plus, any news updates and events will now appear on my equally spanking-new Facebook author page. Blimey, the last time I wrote a book, computers were still fridge-sized and Facebook not so much as a glint in Mark Zuckerberg's eye.
Good to be back in business though — and I hope you enjoy the results.